Collaborations : Artist Feature
Clarence Valley based Aboriginal Artist , Fiona Vesper
If I were to describe myself, I would probably use the words - world changer. I thrive to use my past experiences as a lesson to better my future self. I also like to believe that I make an impact on those around me, influencing the world one person at a time. When I was younger, I was a very emotional kid and never really knew how to express myself through words. I later came to realise that art (painting and drawing) helped me to categorise my thoughts, clear my head and 'get my ducks in a row'.Today I create neutral Aboriginal contemporary art, to share these past experiences, cultural differences and to help teach others about the Aboriginal culture. This is where my inspirations and creative ideas are born. At an age of 10years, I realised that I had a skill for art. I have other family members who are artists, who helped teach me the symbols and stories of Aboriginal art.
I heard about Zenvibes through their website.Their 'earth friendly practices' as a company was my biggest attractions. I love that Zenvibes promotes regular activity and positivity - a quality I aim to have as an artist.
'River Run' and 'Flowing Rivers' were first inspired by my family home on the Clarence Valley. But also the peacefulness that a body of water can give off. I know when I am near any body of water, whether that be a beach or a river, I always feel a sense of peace and calmness. I wanting this to radiate onto our mats.
When I am feeling any sort of emotion, this verse always helps me to gather my thoughts and quiet my mind "remember who you are"
Shop Now
Natural, Comfortable & Minimalist Rugs
Stylish, safe and eco-friendly, featuring a cork top and natural rubber bottom, Zen Vibes Cork Play Mats are as unique as they are practical, pretty – and perfect for non-slip play! Perfect for nappy-free time or sticky toddlers, the mat's top layer of cork is a naturally anti-microbial material. It eliminates odour, bacteria, germs and remains a low-maintenance and hygienic play surface for years.
Generously sized, you can choose from rectangular or round play mats with several enchanting designs. We have a gorgeous Scandi-inspired ABC Zoo print or family-room friendly design Brush Strokes and Dots Abstract print. SO BEAUTIFUL!
Shop Now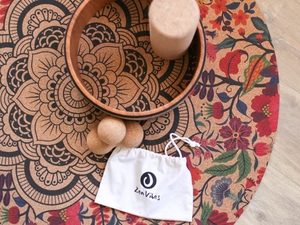 Meditation Mats
Start your mindfulness journey with extremely relaxing and comfortable meditation mats. Ideal for mediation & prayers, these high performing sustainable cork mats with beautiful design and patterns will help relax your mind and body.

Our sustainability story continues ensuring no plastic is used for packaging . Our sustainable yoga & meditation mats are rolled and wrapped in a paper. The mats are then put in the boxes made from recycled materials. All our mats come with carry strap.
Shop Now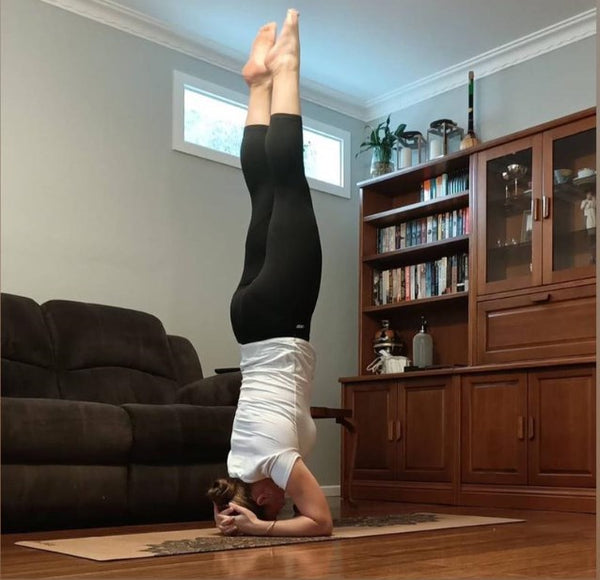 Our Happy Customer
"Taking a moment to wind down from the week! Love it. Did not slip at all. Thank you Zen Vibes for this fantastic product!"
Sarah
Unique Artistry Prints
Empower your practice with eye-catching art & functional mat designs
Quality Product
We use only the best materials & trusted manufacturing partners
Fair Prices
No middleman, No luxury Marks up. Just good quality mats
Earth-Friendly
Mats made with natural materials to ensure the safety of families & the planet.
Customer First!
Our goal is to provide a high- quality product and an outstanding customer experience!!